Project manager and contributor of;
CBT: Course director, Instructional designer, and Multimedia Director of :
Parasitology CD whole curriculum + virtual reality museum and life cycles. Completed Under the supervision of Prof. Olfat Almatrawy, The Head of the Department
Pathology CD Museum and Slides Completed Under the supervision of Prof. Ali Hendawy
Surgery CD VR models and XRays; 90 VR models 95% completed Under the supervision of Prof. Amr Mohsen
Gynecology Museum CD; VR museum and Instruments; 250 VR models, in the Debugging phase Under supervision of Prof. Mohamad Almeligui and Prof. Mahmoud Salem
Non-completed Projects;
Forensic Museum; 80 VR models
Anatomy Museum; 300 VR models
Pathology Museum; v.2 (500 VR models)
WBT:
Complete Blood Picture Analysis, Cairo University; Course manager, multimedia director, course engineer, and developer
Medical Ethics, Foundation Courses, Egyptian Fellowship Program, Ministry of Health, 2008-2010
Evidence-Based Medicine; Course manager
Simulations (Coordination): – Click on the link and wait ..
Between 2008 and 2014, I led the development and implementation of the first phase of the eLearning and Digital Library Project at Children's Cancer Hospital – 57357 (Project KnowledgePlanet). The project provided a base for continuous and lifelong learning of the staff and children at the hospital
In parallel, I coordinated (nationally in Cairo Site) the LeHo Project (Learning at Home and Hospital) to support children admitted with cancer to get their education in the hospital (2013-2014) through eLearning.  LeHo was a multinational, European-sponsored project led by Matteo Uggeri. My friends Nada Elkhateeb and Nermin Abdelsalam Sharabas continued to maintain the project until 2017.
Since 2010, I have been designing, coordinating, and delivering courses in a blended-learning format on clinical research for undergraduates and early graduates.
Download the CDs now (.iso files):
Note: These CDs were compliant with Windows XP, and were not tested on other operating systems. If it didn't work with you try to install it on Windows XP under virtual machines.
!NEW! (07.2021) Now you can download the Gynecology and Obstetrics and Forensic Medicine Projects as a Virtual Machine Here (3.3 GB) After the download, you can import it in Virtual Box Software and adjust its settings.
The Museum Production Team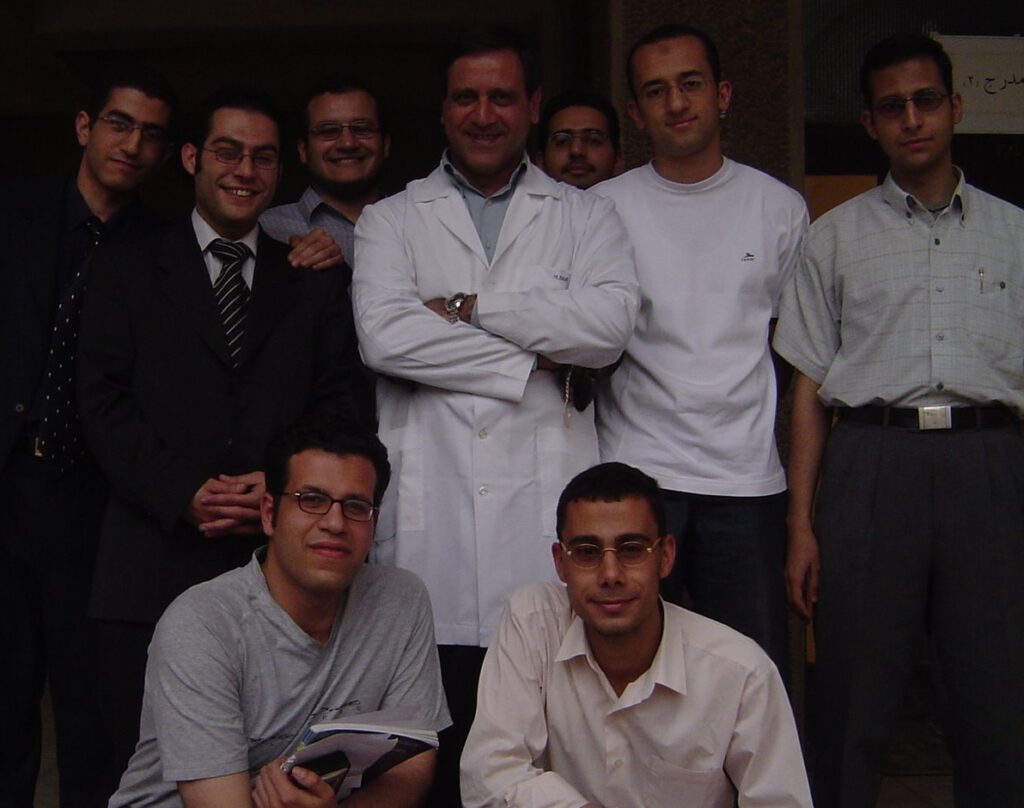 Books:
Assisted in the publishing of:
Multiple Choice Questions and Quick Review of Surgery:
Fourth Edition
(English Edition) Kindle Edition
by Amr Mohsen, Ahmed ElBishry
on Amazon
by 
M. Fawzi Gaballah, Zaizafon H. Badawy